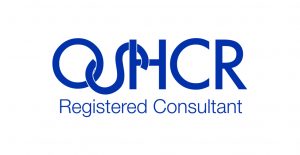 Health, Safety & Environmental Training
JP Enterprises bespoke courses are specifically designed to suit the particular nature & needs of the individual company. This is achieved by focusing on their particular specialist requirements and providing health & safety training to enable delegates to support the company needs from a sustainable health, safety & environmental perspective.
HSE: Health and Safety Training: A brief guide
Approved Training Organisation (ATO) for CITB Site Safety Plus Courses – No: 14223
 Assured courses
As all classroom based courses a suspended for the foreseeable future, we are able to provde Internet Training for Construction workers wishing to obtain a CSCS green card.
This is a remote internet based two three hour session course, delivered over two consecetive days, followed by a 45 min exam within 48 hrs of course compleation.
Designed to aid the understanding of potential hazards the construction worker may face on site.
 SMSTS & Ref – SSSTS & Ref – HSA – SEATS – DIRECTORS – ABC
The CITB Site Safety Plus Scheme is a comprehensive health & safety training programme designed to provide the building, civil engineering & allied industries with a range of courses for individuals seeking to develop their skill set in this area.
They are designed to give everyone, from the apprentice to your senior manager, the skill set they need to progress through the industry: from a one-day Health and Safety Awareness course to the five day Site Management Safety Training Scheme.
Refreshments & Lunch Provided.
Registration, course books & Certification included.

Current Course Dates – Link below


Due to the current COVID-19 health crisis, we have cancelled all courses until further notice.